Will works as a software engineer and is naturally interested in technology, he always has been. He also loves working on cars. Any work involved with mechanical side of things to the electronics, the whole shebang – you get it.
He's previously built subwoofer enclosures and has self-installed accompanying audio equipment such as amplfiers and wiring in order to add a bit of oomph to the listening experience.
Here is one a picture of one of his favourite builds so far (Yes, those are twin 15's):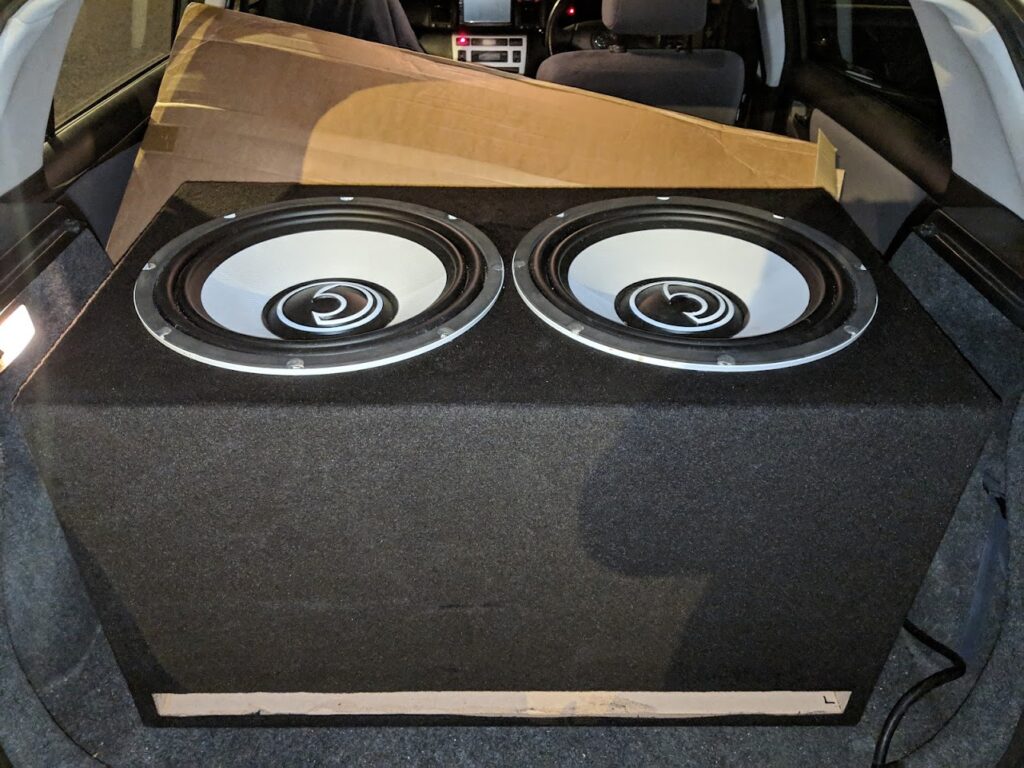 Shortly after his recent purchase of a 2005 Honda Civic, it was not long before he realised that the stock audio equipment that came installed in the car just doesn't hold up in todays world.
Just when he thought his days of tinkering with car audio equipment were behind him, he decided it was necessary to put things right.
Here's a picture of what the stock speakers look like in this vehicle: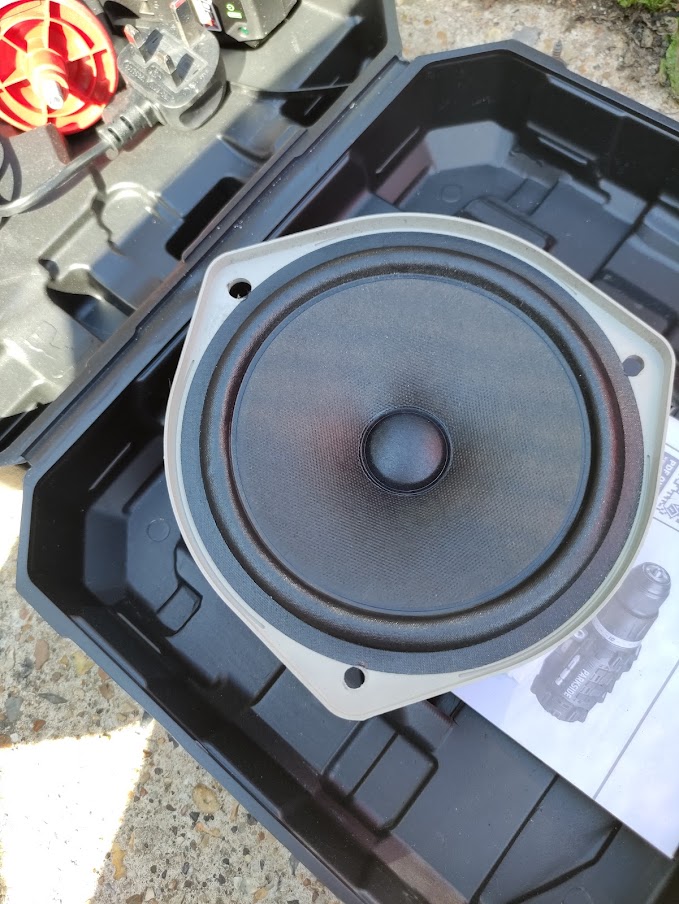 Thin paper cones paired with tiny magnets, really not ideal.
 We hooked Will up with an audio equipment solution which was guaranteed to improve the listening experience in the car.
We sorted him out with a DC 6.5 Component set to replace the front speakers, as well as introduce a set of tweeters to accentuate the highs. The included crossovers helped seperate those high/mid frequencies.
Thankfully, the honda civic features rear speakers – so we thought it would be in Will's best interest to swap those out for a set of VO-MN 6.5's. These greatly help the surround sound atmosphere, as well as improve the listening experience for the rear passengers.
Subwoofer? We've got you covered. The LE-510D takes care of providing a plentyful amount of bass without taking up the whole boot. This loaded enclosure is not for the faint of heart, and should not be underestimated. 
Here's a snap of what Will's setup looks like in the cargo area of the Civic: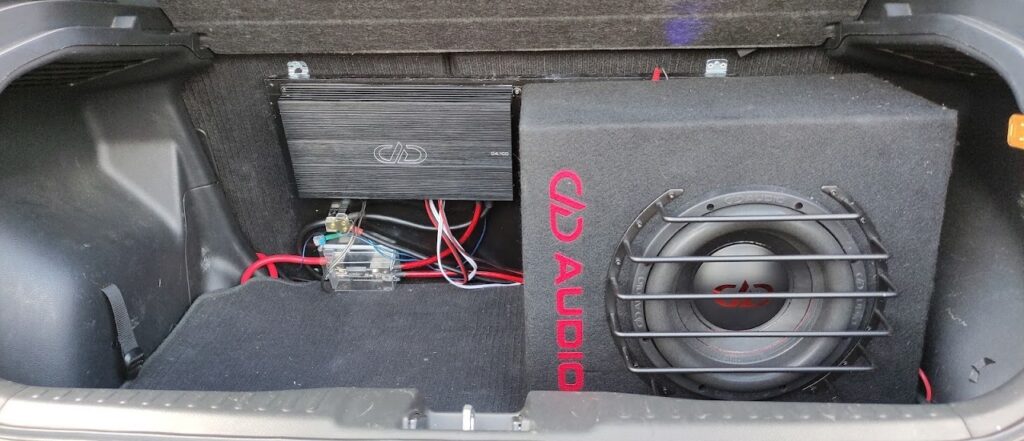 You can spot his home-built amp rack mounted on his rear seats, which was necessary to house his multi-amp setup to power the drivers. All in all, there's still a large portion of the boot space available for the weekly grocery shop.
Here's a quick look at some of the DDAudio speakers that went into the car.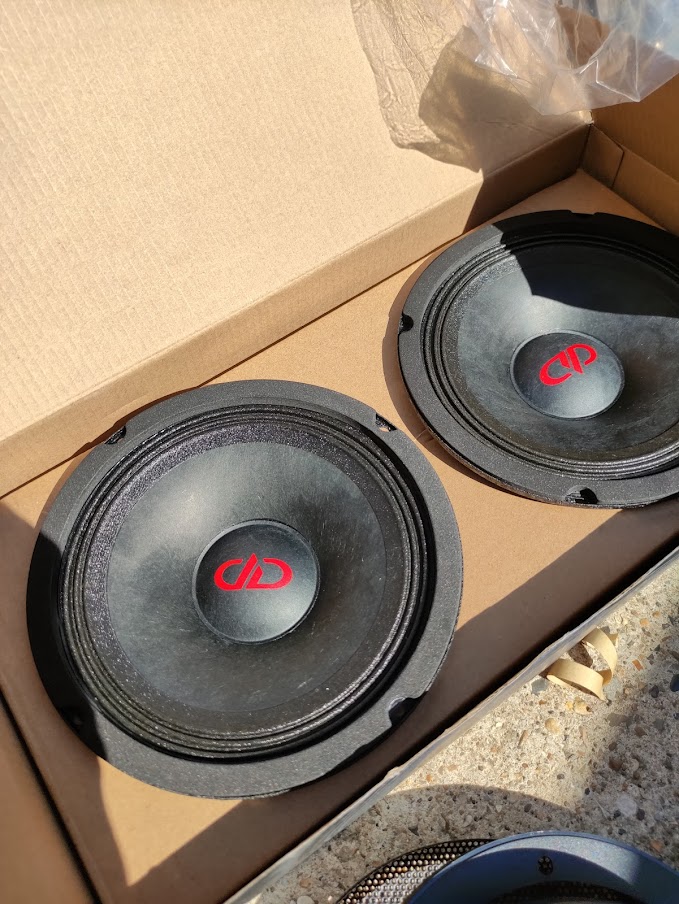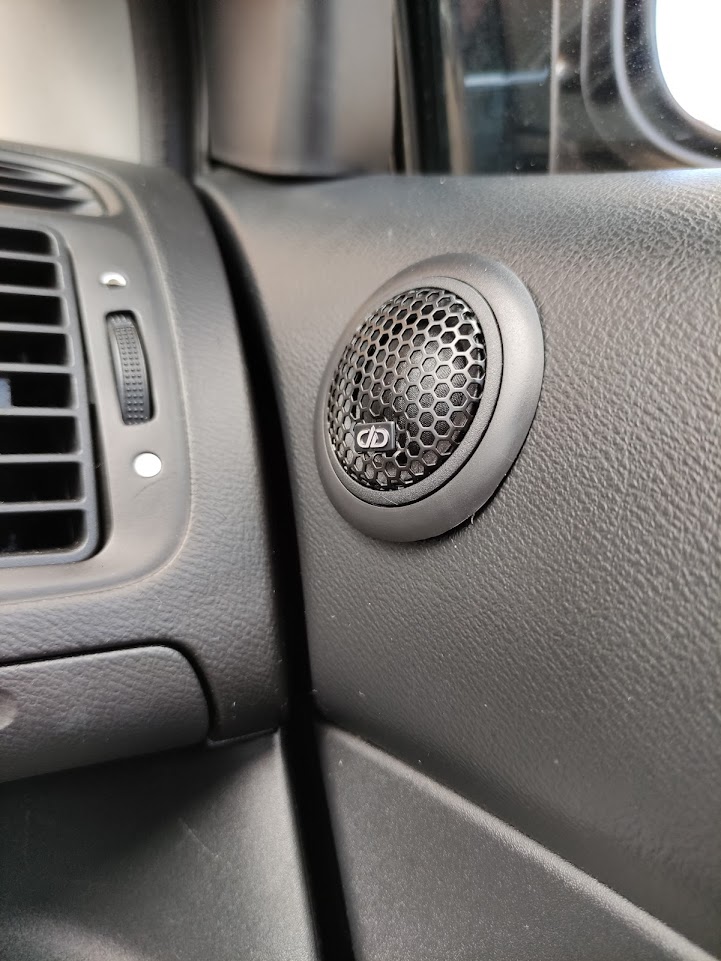 Once the new equipment was in, Will took the opportunity to tune & listen to the newly installed audio equipment. 
Here's what he had to say:
The bass is IMMENSE, it had my whole car shaking and I can finally hear those ultra-low frequencies in the songs i listen to. The bass output greatly exceed all of my previous subwoofer enclosure builds.

The tweeters exceeded my expectations by a long shot. I actually had to adjust the jumper within the crossovers to turn them down a notch - but once you tune 'em right, they sound amazing.

The upgraded mid-range speakers have blown me away, a definite upgrade to what my car was previously rocking. The distortion has completed been eliminated, and they go really really loud.

This has seriously transformed the listening experience in my car. If you are on the fence about purchasing DDAudio equipment, take my word for it and do it. The quality is far superior to any brands I've tried in the past.